Installation method:
Wall mounting, bracket mounting
Product Features
●4K high-definition anti-glare LCD screen, infrared multi-touch
●All in one functions to build a diversified office experience
●High-precision, user-friendly design to meet the needs of efficient writing
●Professional display, natural writing, perfect solution for remote collaborative meetings.
Customizable sizes: 55 inches, 65 inches, 75 inches, 82 inches, 85 inches, 86 inches, 98 inches, 100 inches, 110 inches
●Light perception recognition, to realize automatic adjustment of the screen in different light environments
Screen brightness function
Installation method: wall-mounted installation, bracket installation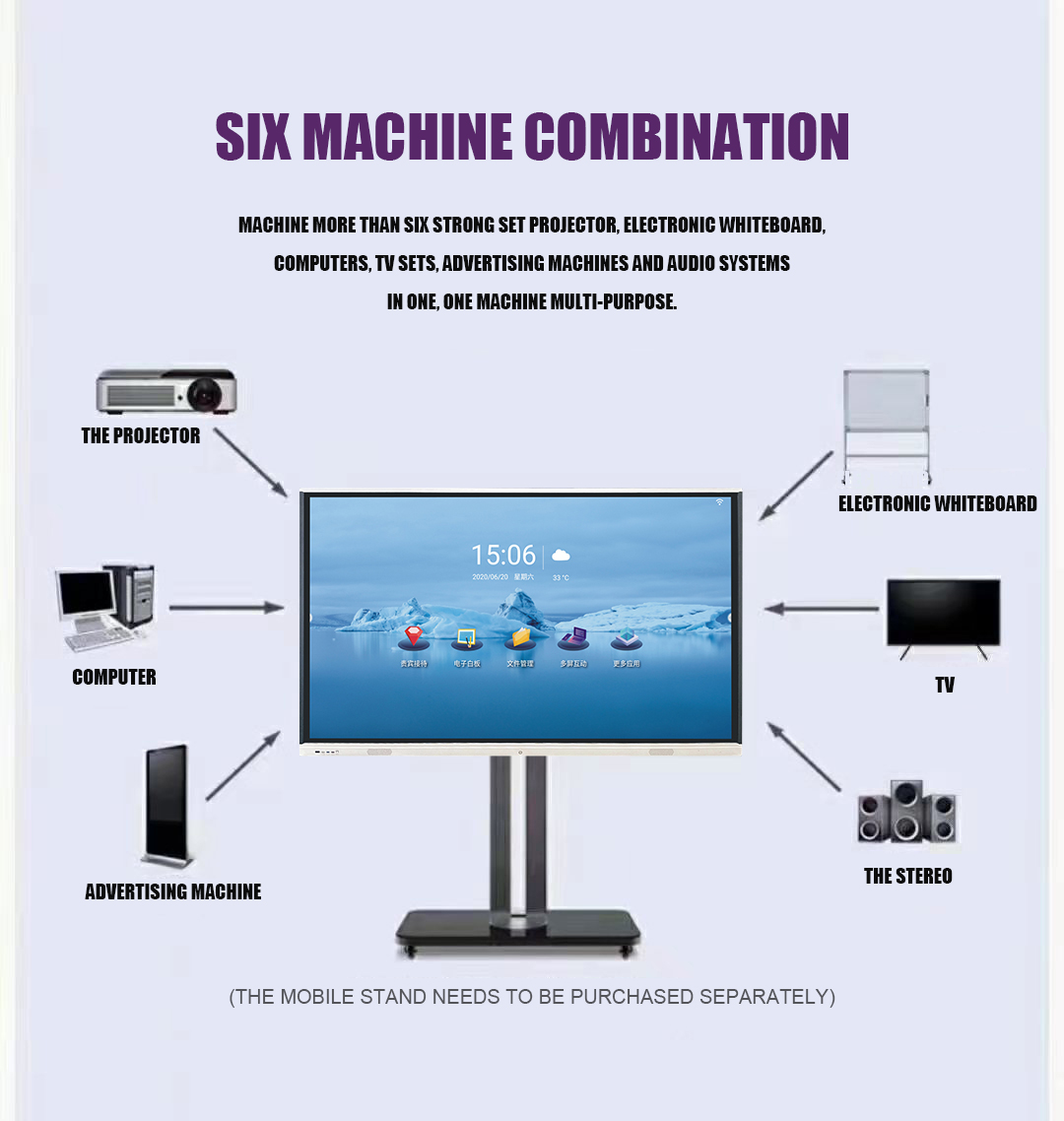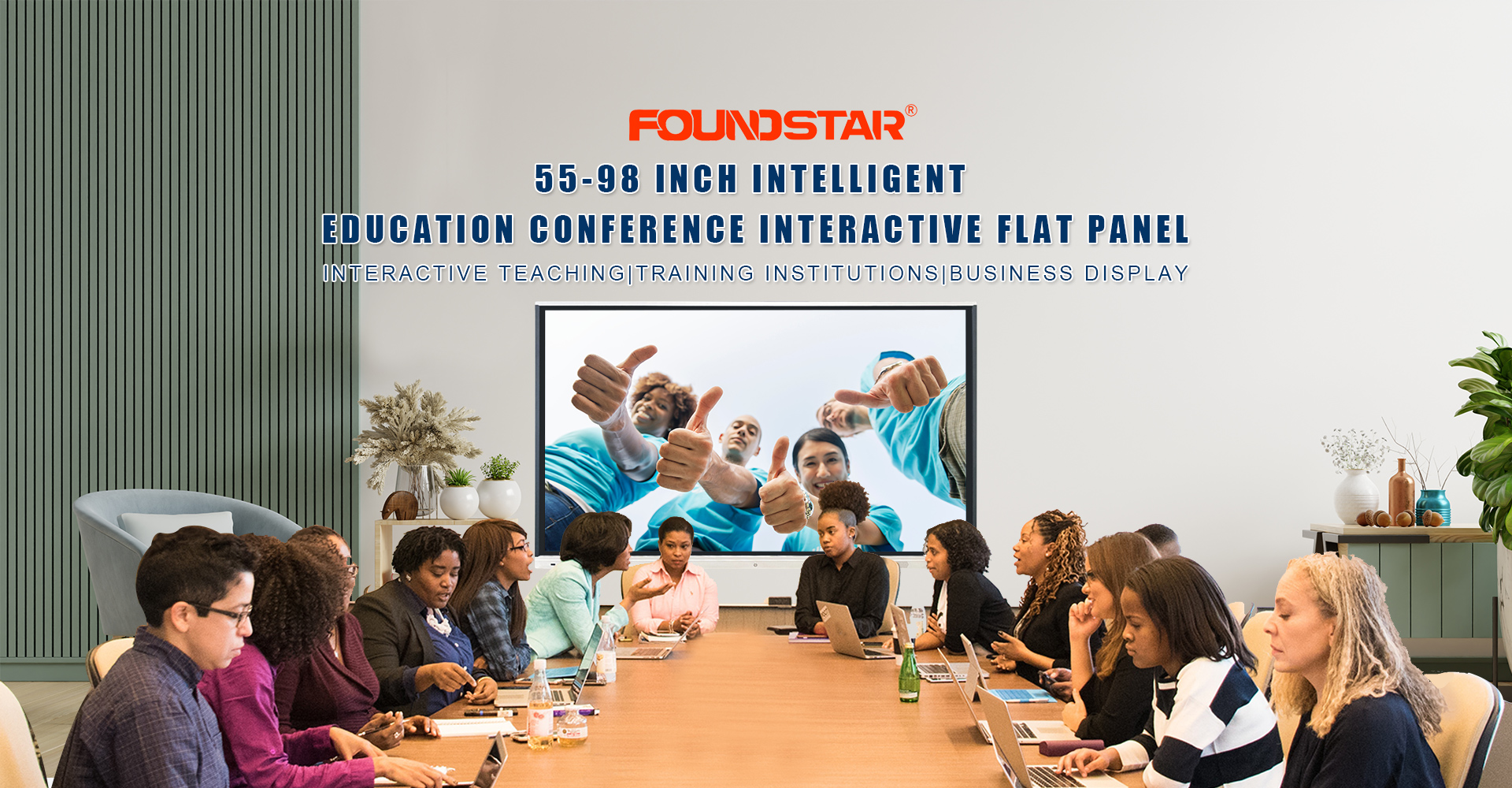 3. Applicable industry

Conference all-in-one machines are widely used in government agencies, military, industry and commerce, enterprises, schools, service industries, families, etc.
Also applicable to other industries, such as banks and other financial institutions (business enquiries, service promotion)
, telecommunications, postal service hall in inquiry, experience hall business promotion) units, government agencies, public information release, government affairs), shopping center (guides, merchants and commodity inquiry, advertising), fashion goods flagship stores, specialty stores (product), the company's reception room or meeting room (company introduction, the exhibition), exhibition hall design company (activity room) , automobile 4S shop (car model display), furniture and art shop (product display), cinema (movie trailer and flower appreciation), real estate sales hall, chain real estate intermediary window (apartment model and landscape effect display), office and apartment hall (advertising), etc.


Shenzhen Starfish Business Technology Co., Ltd. is a company specializing in R&D, production and sales of commercial display products. The main products include: Interactive Flat Panel, Advertising Kiosk, Intelligent Splicing Screens, Home Workout Fitness Mirror, Live Streaming Broadcast Equipment, Monitor and Mini PC etc. The company's sales center locates in Guangming District and with a 3000 square meter manufacturing base in Shenzhen.