Advertising media operation covers a wide range of areas, including buildings, communities, airports, railway stations, shopping malls, supermarkets, campuses, business halls and other public gathering places of many industries in different provinces and cities, and the hardware equipment, installation space, wiring situation and business hours of each place are not consistent. In such a complex application scenario, to ensure the timely and efficient release of content and information, and the release of content and broadcast time for centralized management and hierarchical partition control, is undoubtedly inseparable from a set of flexible and efficient media playback solutions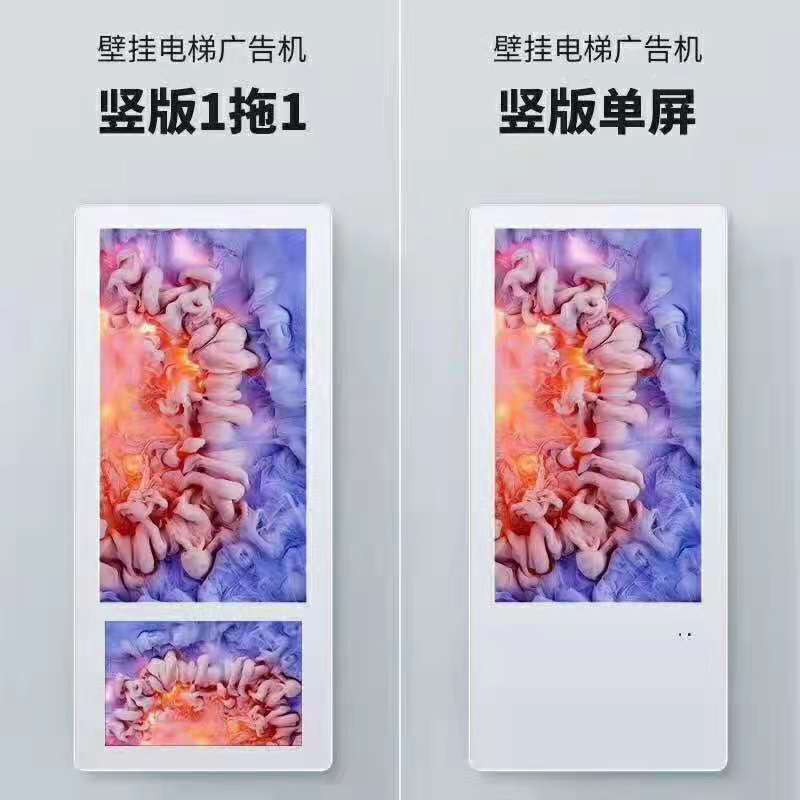 Demand analysis:
More efficient content distribution
The traditional publishing model involves the collaborative work of multiple departments of advertising media operators and multiple third-party companies. Therefore, there are many links in the whole publishing process and the process cannot be controlled. And, once a link problems, will greatly affect the progress of advertising release. Thereby damaging the interests of operators and customers.
Screen and time resource utilization
Screen as a release carrier and time as a key business indicator are the most important resources for the advertising media industry. Only by making full use of the two resources, screen and time, can the value and revenue of advertising media operators be improved.
Advertising accuracy rate increased
Advertising content delivery has a high directional demand, for different types of audience gathering areas, need to play different types of advertising.
Centralized management system
The release of the contents of the advertisements are usually located in different provinces and regions of the same type of screen, such as around the buildings, airports, railway stations, shopping malls and so on, the position of the screen is very fragmented, cannot effectively by traditional means of centralized management and monitoring, must rely on a large number of local maintenance personnel to monitor and maintain.
Easy to deploy and maintain
The information release screen in the advertising media industry has great difficulties in network deployment and construction because of the scattered installation positions and different network conditions. In addition, generally when the screen is installed, the wiring decoration of the installation site has been completed, resulting in a great obstacle to rewiring and installation.
Ensure the security of broadcast content
As information release in the advertising media industry covers a large number of audiences and types of complex, the broadcast content must be guaranteed to be correct, accurate, reliable and legal, so that incorrect or illegal information will not be released due to operators' mistakes or illegal attacks by hackers.
Integration of release and management
As the digitalization and informationization of the construction and development of multimedia publishing system, more and more media operators, puts forward the integration management requirements will be emerging media to release information system, simple and flexible way into existing information management system, in order to realize integration of management functions, and compensate for the lack of an important part of the management system before.
Shenzhen six people industry digital signage release system solution features:
Distributed deployment and centralized management
In order to meet the advertising media industry across the region of the network structure, Shenzhen six people industry digital signage release system multimedia information release system in the system to fully support distributed deployment and centralized management mechanism.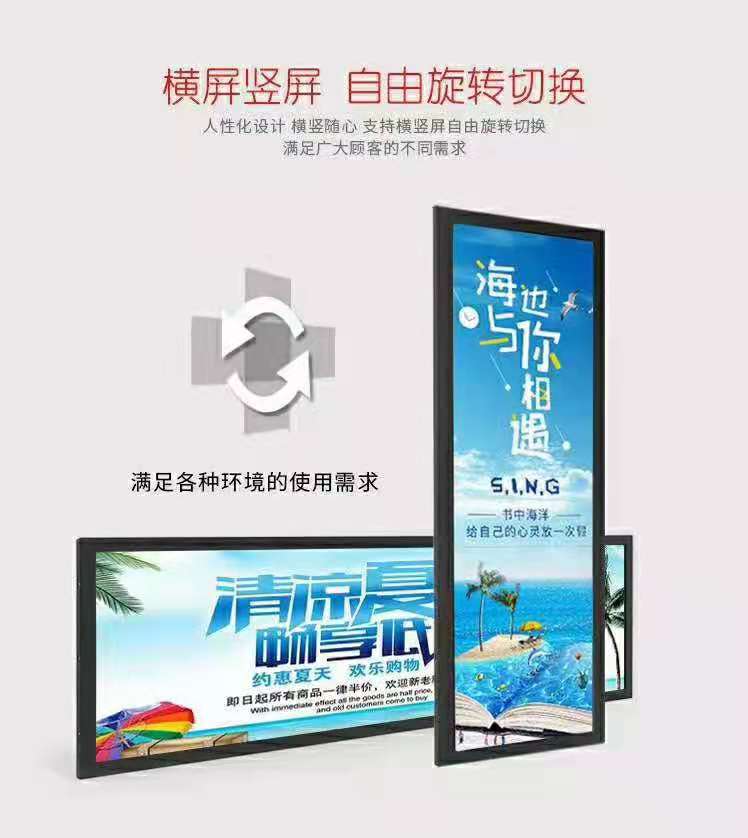 Templates and visual editing
The concept of broadcast template and visual editing technology were pioneered in the wide Angle multimedia information publishing system. The template is provided graphically, and the broadcast order is divided into up to 15 regions according to the application characteristics of different industries, different application scenarios and different broadcast modes. Different materials can be placed in each region according to the use needs to form a complete broadcast order.
Timeline-based editing
The wide-angle multimedia information release system has created the original schedule planning method of broadcast order based on time line.
Through the broadcast order timeline editing interface in the system software, the broadcast order and broadcast time of broadcast programs in each region can be adjusted, and the time relationship between programs in different regions can be adjusted and defined.
Combined playback and dynamic split screen technology
The unique combined broadcast technology of wide Angle multimedia information release system can divide the screen into up to 15 broadcast areas, each area can arrange different types of programs, and the same area can arrange multiple programs of the same type.
High definition portrait function
In order to meet the display needs of the media operators in portrait mode, the wide Angle multimedia information release system provides a variety of effects switching modes of portrait screen brush machine function, making the brush machine brush function with dynamic effect, the support of pictures up to 1920*1200 resolution.
A variety of broadcasting methods
In order to facilitate the operator to arrange and manage the broadcast time, the wide Angle multimedia information release system has set up rich and diversified broadcast modes, including: gasket broadcast, immediate broadcast, timing broadcast, periodic broadcast, sequential broadcast, interset broadcast, multiple broadcast order switch, can be set to complete switch and inheritance mode switch.
Characteristic material
Wide Angle multimedia information release system supports various types and formats of broadcast content, including but not limited to: video, audio, subtitles, pictures, on this basis, in order to facilitate the operator's broadcast order editing, the system for different information sources, provide characteristic materials.
Perfect strategy mechanism
In order to reduce the workload of system maintenance and ensure the normal and reliable operation of the system, the wide Angle multimedia information publishing system provides an intelligent management mode - policy mechanism. You can define the following policies: player control policy, material distribution policy, and content audit policy.
Reliable security mechanisms
Wide Angle multimedia information release system provides a perfect security mechanism, through the material and broadcast sheet editing audit, material file encryption protection and material transmission protection three links to provide a strong guarantee for information release.
Powerful multi-subtitle engine
Wide Angle multimedia information release system built-in powerful multi-subtitle broadcast engine, can subtitle advertising, real-time news, temporary notice and other forms of subtitle information organically combined together.
Fully adapted to a variety of one-way bidirectional network
Wide Angle multimedia information release system can flexibly adapt to a variety of two-way network and one-way network, by providing solutions to the application of different network environment, to ensure the reliability of advertising content release and broadcast manageability.
Interface complete middleware platform
Wide-angle multimedia information publishing system fully takes into account the flexibility and compatibility requirements of operators for information publishing system integration and provides matrix interface middleware engine to partners.
Customizable integrated terminals
In order to simplify the installation, cabling, management and maintenance of advertising media operators, and reduce the failure rate, wide Angle multimedia publishing system provides flexible and customized integrated terminal solutions. With the modular design of the multimedia player core board and the multimedia player interface board, the player can be flexibly integrated into various integrated display screens.
Flexible broadcast statistics function
Wide Angle Multimedia Information release system provides rich logs and statistics to meet media operators' requirements for information release and management of equipment, materials, time resources and other statistical reports.
Supports offline player management
In order to ensure that the player can normally manage, maintain and update materials when the network is abnormal and the player cannot be connected to the management center, the Wide Angle multimedia information publishing system provides the offline management function of the player.